Published on 02/18/2019 2:28 am
Indianapolis, IN, 28 June AAA Park It Outdoors, one of the reputable online stores, is now selling a wide variety of recycled plastic benches to the customers all over the world. They stringently check the benches on quality parameters before finally dispatching them to the customers. If we talk about the range of park benches then, the recycled plastic benches are most beneficial as they can be used again and again after being recycled.
This plastic is Eco-friendly and is not fatal to the environment. Using recycled plastic is beneficial as it will not rust, pens and markers can be washed off, paint does not bond, and surface cuts can be ironed or sanded away. Customers can also pick up the equipment directly from the manufacturing site of the online store near to them.About AAA Park It Outdoors.
ParkItOutdoors is a renowned online store that sells different types of outdoor park furniture, such as planters, bleachers, picnic table, benches, bulletin boards, park grills, shade
Read More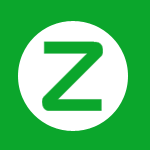 owmolding